When Doves Cry (7" Single Edit)
Prince
23 hours ago
Messiah: 42. Chorus: "Hallelujah"
The English Concert & Andrew Manze
23 hours ago
You Can Call Me Al
Paul Simon
23 hours ago
Another Brick In the Wall, Pt. 2
Pink Floyd
23 hours ago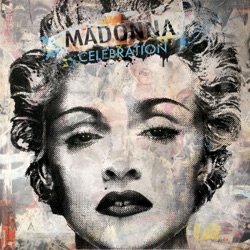 Papa Don't Preach
David Guetta & Madonna
23 hours ago
Patience
Guns N' Roses
23 hours ago
We Built This City
Starship
23 hours ago
(Everything I Do) I Do It for You
Bryan Adams
23 hours ago
Don't Change
Inxs
23 hours ago
Watch Out
Chaun Davis
23 hours ago
View more
101.7 WSFM live
Pure Gold
101.7 WS FM (call sign: 2UUS) is a commercial music station broadcasting in Sidney. The station focuses on pure gold classic hits from 1960 to about 2003, but especially from 1970 to 1999. It is part of the Pure Gold Network and it is owned by the Australian Radio Network. 101.7 MHz is its main frequency, but it also features two repeaters outside Sidney: 88.3 MHz in the Macarthur region, and 99.1 MHz centered in the Richmond/Hawkesbury region.
Categories:&nbsp
Classic Hits
Frequencies 101.7 WSFM
Sydney: 101.7 FM
Schedule
| Time | Program |
| --- | --- |
| 5:30 a.m. - 9 a.m. | Jonesy & Amanda |
| 9 a.m. - noon | Mike Hammond |
| noon - 4 p.m. | Steve Fitton |
| 4 p.m. - 7 p.m. | Zoe Sheridan |
| Time | Program |
| --- | --- |
| 5:30 a.m. - 9 a.m. | Jonesy & Amanda |
| 9 a.m. - noon | Mike Hammond |
| noon - 4 p.m. | Steve Fitton |
| 4 p.m. - 7 p.m. | Zoe Sheridan |
| Time | Program |
| --- | --- |
| 5:30 a.m. - 9 a.m. | Jonesy & Amanda |
| 9 a.m. - noon | Mike Hammond |
| noon - 4 p.m. | Steve Fitton |
| 4 p.m. - 7 p.m. | Zoe Sheridan |
| Time | Program |
| --- | --- |
| 5:30 a.m. - 9 a.m. | Jonesy & Amanda |
| 9 a.m. - noon | Mike Hammond |
| noon - 4 p.m. | Steve Fitton |
| 4 p.m. - 7 p.m. | Zoe Sheridan |
| Time | Program |
| --- | --- |
| 5:30 a.m. - 9 a.m. | Jonesy & Amanda |
| 9 a.m. - noon | Mike Hammond |
| noon - 4 p.m. | Steve Fitton |
| 4 p.m. - 7 p.m. | Zoe Sheridan |
| Time | Program |
| --- | --- |
| 6 a.m. - 9 a.m. | Jonesy & Amanda |
| Time | Program |
| --- | --- |
| 6 a.m. - 9 a.m. | Jonesy & Amanda |
Top Songs
Last 7 days:
1. Bleeding Fingers - Moving Along
2. Mark Ronson - Ooh Wee
3. The Waifs - Lighthouse
4. The Teskey Brothers - So Caught Up
5. AC/DC - You Shook Me All Night Long
6. Gustaü & PdD - 415
7. Icehouse - Electric Blue
8. Prince - Little Red Corvette (Dance Remix Promo-Only Edit) [2019 Remaster]
9. Chaun Davis - Watch Out
10. Nir Maimon - Toy Symphony
Last 30 days:
1. Bleeding Fingers - Moving Along
2. The Waifs - Lighthouse
3. Mark Ronson - Ooh Wee
4. The Teskey Brothers - So Caught Up
5. Jimmy Barnes - Driving Wheels
6. Petit Biscuit - Beam
7. Prince - Little Red Corvette (Dance Remix Promo-Only Edit) [2019 Remaster]
8. Divinyls - Pleasure and Pain
9. Dragon - Rain
10. AC/DC - You Shook Me All Night Long
Related Podcasts
Contacts
Website:&nbsp
www.wsfm.com.au
Address:&nbsp3 Byfield St, North Ryde 2113 Sydney, Australia
Telephone:&nbsp+61 139736
E-mail:&nbspjam@wsfm.com.au
Social networks
Share
Comments