No Lies
Noiseworks
23 hours ago
Absolute Beginners (Dub Mix)
David Bowie
23 hours ago
Master Blaster (Jammin')
Céline Dion & Stevie Wonder
23 hours ago
Dancing On the Ceiling
Lionel Richie
23 hours ago
Material Girl
David Guetta & Madonna
23 hours ago
Rosanna
Toto
23 hours ago
Love Shack
The B-52's
23 hours ago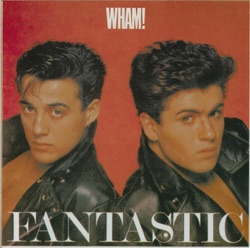 Bad Boys
Wham!
23 hours ago
Magic
Electric Light Orchestra & Olivia Newton-John
23 hours ago
You Got It (The Right Stuff)
New Kids On the Block
23 hours ago
View more
Totally Radio 80s live
Just for Hits & Giggles
Totally Radio 80's is a Australian digital radio station owned and operated by Totally Media. Best known for musical genres such as 80s.
Categories:&nbsp
Oldies, 80s
Frequencies Totally Radio 80s
Adelaide: Online
Ballarat: Online
Brisbane: Online
Byron Bay: Online
Canberra: Online
Darwin: Online
East Ipswich: Online
Gold Coast: Online
Hobart: Online
Melbourne: Online
Newcastle: Online
North Ipswich: Online
Perth: Online
Sydney: Online
Toowoomba: Online
Wollongong: Online
View more
Top Songs
Last 7 days:
1. Bill Medley - (I've Had) The Time of My Life
2. Starship - We Built This City
3. Icehouse - Great Southern Land
4. Phil Oakey - Together in Electric Dreams
5. Depeche Mode - Just Can't Get Enough
6. Inxs - What You Need
7. David Guetta & Madonna - Like a Prayer
8. Robert Palmer - Addicted to Love
9. Billy Joel - We Didn't Start the Fire
10. Toto - Rosanna
Last 30 days:
1. Aretha Franklin & George Michael - I Knew You Were Waiting (For Me)
2. Katrina from Katrina & The Waves - Walking On Sunshine
3. The Pointer Sisters - Neutron Dance
4. Hoodoo Gurus - Like Wow-Wipeout!
5. Charlene - I've Never Been To Me
6. Jimmy Barnes - I'd Die to Be With You Tonight
7. Talking Heads - Road to Nowhere
8. Deacon Blue - Real Gone Kid
9. Kylie Minogue - Got to Be Certain
10. Bros - When Will I Be Famous?
Contacts
E-mail:&nbsp
onair@totallyradio.com.au
Social networks
Share
Comments