Mouth
Merril Bainbridge
23 hours ago
U R the Best Thing
Qeuyl
23 hours ago
...Baby One More Time
Britney Spears
23 hours ago
I Don't Want to Be With Nobody But You (feat. Wendy Matthews)
Absent Friends
23 hours ago
Baby Don't Cry
Inxs
23 hours ago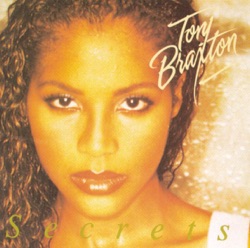 You're Makin' Me High
Toni Braxton
23 hours ago
If You Had My Love
Jennifer Lopez
23 hours ago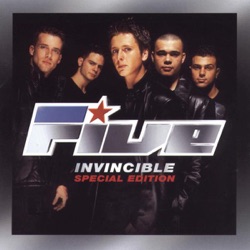 Keep On Movin'
Five
23 hours ago
You Learn
Alanis Morissette
23 hours ago
Together Again
Janet Jackson
23 hours ago
View more
Totally Radio 90s live
Totally Radio 90's is a Australian digital radio station owned and operated by Totally Media. Best known for musical genres such as 90s and oldies.
Categories:&nbsp
90s, Classic Hits, Adult Contemporary
Frequencies Totally Radio 90s
Adelaide: Online
Brisbane: Online
Canberra: Online
Darwin: Online
Gold Coast: Online
Hobart: Online
Melbourne: Online
Perth: Online
Sydney: Online
View more
Top Songs
Last 7 days:
1. Richard Marx - Hazard
2. New Order - Regret
3. Mark Morrison - Return of the Mack (C & J Street Mix)
4. Kylie Minogue - Word Is Out
5. Bruce Springsteen - Streets of Philadelphia (From "Philadelphia")
6. オアシス - Don't Look Back In Anger
7. Martika - Love...Thy Will Be Done
8. Annie Lennox - Why
9. Republica - Ready to Go
10. Ub40 - Here I Am (Come and Take Me)
Last 30 days:
1. Eiffel 65 - Blue (Da Ba Dee)
2. East 17 - Deep (Breath Mix)
3. Dr. Alban - Sing Hallelujah!
4. Sugar Ray - Every Morning
5. Nino - The Best Things In Life Are Free
6. Britney Spears - (You Drive Me) Crazy
7. Backstreet Boys - Larger Than Life
8. Rick Price - Heaven Knows
9. Michael Jackson - You Are Not Alone
10. Kylie Minogue - Shocked
Contacts
E-mail:&nbsp
onair@totallyradio.com.au
Social networks
Share
Comments