I Can Dream About You
Dan Hartman
23 hours ago
Too Shy
Kajagoogoo
23 hours ago
Maneater
John Oates
23 hours ago
Mad About You
Belinda Carlisle
23 hours ago
When She Was My Girl
Four Tops
23 hours ago
Video Killed the Radio Star
The Buggles
23 hours ago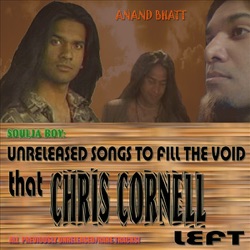 That's All (Genesis Phil Collins)
Anand Bhatt
23 hours ago
It's My Life
Talk Talk
23 hours ago
The Way It Is
Bruce Hornsby & The Range
23 hours ago
The Other Woman
Ray Parker Jr. & Raydio
23 hours ago
View more
The Big 80s Station live
Playing The Big Hits From The Big City!
The Big 80s Station is an online radio channel that live streams globally and 24/7 the greatest hits that defined the 80s, selected by radio personalities from that decade. The channel is part of Big Sticks Broadcasting Corporation, a NY based media consultant for radio.
Frequencies The Big 80s Station
New York: Online
Top Songs
Last 7 days:
1. ABC - The Look of Love
2. Thompson Twins - Lay Your Hands on Me
3. Thomas Dolby - She Blinded Me With Science
4. Taco - Puttin' On The Ritz
5. Naked Eyes - Promises Promises
6. Frankie Goes to Hollywood - Relax
7. Soft Cell - Tainted Love / Where Did Our Love Go?
8. Modern English - I Melt With You
9. New Order - Bizarre Love Triangle
10. Escape Club - Wild Wild West
Last 30 days:
1. Depeche Mode - People Are People
2. Nena - 99 Luftballons
3. Modern English - I Melt With You
4. Taco - Puttin' On The Ritz
5. ABC - The Look of Love
6. Corey Hart - Sunglasses at Night
7. Escape Club - Wild Wild West
8. Naked Eyes - Promises Promises
9. A Flock of Seagulls - I Ran (So Far Away)
10. Level 42 - Something About You
Contacts
Social networks
Share
Comments