Live It Up
Mental As Anything
23 hours ago
We Don't Need Another Hero (Live)
Tina Turner
23 hours ago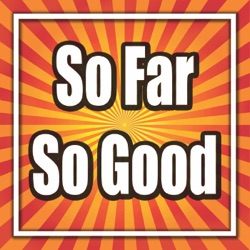 Never Ending Story
Limahl
23 hours ago
Moving On Up
M People
23 hours ago
Pretty Woman
Emmylou Harris & Roy Orbison
23 hours ago
Funky Town
Lipps, Inc.
23 hours ago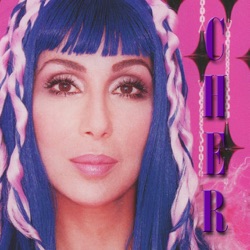 The Shoop Shoop Song
Cher
23 hours ago
Stuck In the Middle With You
Stealers Wheel
23 hours ago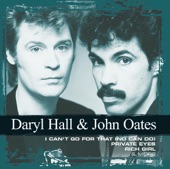 Private Eyes
Daryl Hall & John Oates
23 hours ago
I'm Every Woman
Whitney Houston
23 hours ago
View more
Smoothfm 91.5 Melbourne live
Smooth 91.5 (call sign: 3PTV) is a commercial radio station that operates in Melbourne, Victoria, Australia. The station and Nova 100 are owned by NOVA Entertainment. It was aired for the first time in 2012 with the name Vega. On 2012 it was rembranded to 'Smoothfm 91.5'. The station plays easy listening songs from the late-1950s/early-1960s to the present.
Categories:&nbsp
Adult Contemporary, Pop Music
Frequencies Smoothfm 91.5 Melbourne
Melbourne: 91.5 FM
Schedule
| Time | Program |
| --- | --- |
| 5:30 a.m. - 9 a.m. | Mike Perso and Jennifer Hansen |
| 9 a.m. - 1 p.m. | Ty Frost |
| 1 p.m. - 4 p.m. | Simon Diaz |
| 4 p.m. - 8 p.m. | Byron Webb |
| 8 p.m. - midnight | Cameron Daddo |
| Time | Program |
| --- | --- |
| 5:30 a.m. - 9 a.m. | Mike Perso and Jennifer Hansen |
| 9 a.m. - 1 p.m. | Ty Frost |
| 1 p.m. - 4 p.m. | Simon Diaz |
| 4 p.m. - 8 p.m. | Byron Webb |
| 8 p.m. - midnight | Cameron Daddo |
| Time | Program |
| --- | --- |
| 5:30 a.m. - 9 a.m. | Mike Perso and Jennifer Hansen |
| 9 a.m. - 1 p.m. | Ty Frost |
| 1 p.m. - 4 p.m. | Simon Diaz |
| 4 p.m. - 8 p.m. | Byron Webb |
| 8 p.m. - midnight | Cameron Daddo |
| Time | Program |
| --- | --- |
| 5:30 a.m. - 9 a.m. | Mike Perso and Jennifer Hansen |
| 9 a.m. - 1 p.m. | Ty Frost |
| 1 p.m. - 4 p.m. | Simon Diaz |
| 4 p.m. - 8 p.m. | Byron Webb |
| 8 p.m. - midnight | Cameron Daddo |
| Time | Program |
| --- | --- |
| 5:30 a.m. - 9 a.m. | Mike Perso and Jennifer Hansen |
| 9 a.m. - 1 p.m. | Ty Frost |
| 1 p.m. - 4 p.m. | Simon Diaz |
| 4 p.m. - 8 p.m. | Byron Webb |
| 8 p.m. - midnight | Cameron Daddo |
| Time | Program |
| --- | --- |
| 6 a.m. - 10 a.m. | Melissa Doyle |
| 10 a.m. - 1 p.m. | Richard Wilkins |
| 1 p.m. - 4 p.m. | David Campbell |
| Time | Program |
| --- | --- |
| 6 a.m. - 10 a.m. | Melissa Doyle |
| 10 a.m. - 1 p.m. | Richard Wilkins |
| 1 p.m. - 4 p.m. | David Campbell |
Top Songs
Last 7 days:
1. Toni Braxton - Un-Break My Heart
2. Gloria Gaynor - I Will Survive (Rerecorded)
3. Frankie Valli & The Four Seasons - December, 1963 (Oh, What a Night)
4. Billy Joel - Uptown Girl
5. Donna Summer - Hot Stuff
6. Aretha Franklin & George Michael - Fastlove
7. Kylie Minogue - Better the Devil Know
8. Candi Staton - Young Hearts Run Free
9. Stegosaurus Rex - Never Gonna Give You Up (Rick Astley)
10. Chic - We Are Family (feat. Sister Sledge)
Last 30 days:
1. Bruno Mars - Count On Me
2. Toni Braxton - Un-Break My Heart
3. Billy Ocean - Love Really Hurts Without You
4. Chic - We Are Family (feat. Sister Sledge)
5. Spice Girls - Stop
6. KC and the Sunshine Band - Give It Up
7. Billy Joel - Uptown Girl
8. Gloria Gaynor - I Will Survive (Rerecorded)
9. Phil Oakey - Together in Electric Dreams
10. Phil Collins - You Can't Hurry Love
Contacts
Website:&nbsp
https://www.smooth.com.au/smooth
Address:&nbsp678 Victoria St Level 2 Richmond, Victoria Austrlia
Telephone:&nbsp+61 3 9425 2915
E-mail:&nbspcontactus@vega953.com.au
Social networks
Share
Comments