Have You Ever Really Loved A Woman?
Bryan Adams
23 hours ago
The Boy from New York City
The Ad Libs
23 hours ago
That Same Old Feeling (Original 1970 Recording)
Pickettywitch
23 hours ago
Good Year for the Roses
Elvis Costello & The Attractions
23 hours ago
Itchycoo Park
Small Faces
23 hours ago
Sexy
Verdelle Smith
23 hours ago
Little Green Bag
George Baker Selection
23 hours ago
In the Summertime
Mungo Jerry
23 hours ago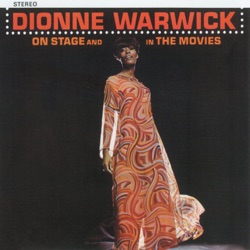 You'll Never Walk Alone
Dionne Warwick
23 hours ago
Light My Fire
José Feliciano
23 hours ago
View more
Curtin FM live
Curtin FM was launched on 16 October 1976 and until today it continues to be a community radio. Curtin Radio has a strong involvement with the community and participates in open days, movie screenings, country music events, community spots, outside broadcasts and fundraisers.
Categories:&nbsp
Oldies, Variety
Frequencies Curtin FM
Perth: 100.1 FM
Top Songs
Last 7 days:
1. Aretha Franklin & Eurythmics - There Must Be an Angel (Playing With My Heart)
2. Bellamy Brothers - If I Said You Had a Beautiful Body Would You Hold It Against Me
3. Dire Straits - Walk of Life
4. Engelbert Humperdinck - Spanish Eyes
5. The Zombies - Tell Her No
6. Petula Clark - Round Every Corner
7. Petula Clark - Downtown
8. Genesis - Hold On My Heart
9. Gerry & The Pacemakers - You'll Never Walk Alone
10. The Dave Clark Five - Catch Us If You Can
Last 30 days:
1. The Three Degrees - When Will I See You Again
2. Aretha Franklin & George Michael - Careless Whisper
3. Electric Light Orchestra & Olivia Newton-John - Don't Stop Believin'
4. Genesis - Hold On My Heart
5. Max Merritt & The Meteors - Good Feelin'
6. The Seekers - A World of Our Own
7. Anne Murray - Daydream Believer
8. Drifters - Saturday Night At the Movies
9. Emmylou Harris & Roy Orbison - Falling
10. The Little Heroes - One Perfect Day
Contacts
Website:&nbsp
www.curtinfm.com.au/
Address:&nbspBuilding 004 Curtin University Chessell Drive Bentley, WA 6152
Telephone:&nbsp(08) 9266 2121
E-mail:&nbspradio@curtin.edu.au
Share
Comments