Pretty Flamingo
Manfred Mann
1618245770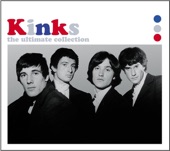 Tired of Waiting for You
The Kinks
1618245577
Do You Love Me
Brian Poole
1618245427
The Carnival Is Over
The Seekers
1618245263
Save the Last Dance for Me
The Drifters
1618245111
Chain Gang
Sam Cooke
1618244944
Sweet Caroline
Frank Sinatra & Neil Diamond
1618244720
I Got You Babe
Sonny & Cher
1618244543
California Girls
The Beach Boys
1618244364
Don't Throw Your Love Away
The Searchers
1618244202
View more
Totally Radio 60s live
Just for Hits & Giggles
Totally Radio 60's is a Australian digital radio station owned and operated by Totally Media. Best known for musical genres such as 60s and oldies.
Categories:&nbsp
Classic Hits, Oldies, 60s
Frequencies Totally Radio 60s
Adelaide: Online
Brisbane: Online
Canberra: Online
Darwin: Online
Gold Coast: Online
Hobart: Online
Melbourne: Online
Perth: Online
Sydney: Online
View more
Top Songs
Last 7 days:
1. Frankie Valli & The Four Seasons - Sherry
2. The Beach Boys - Surfin' USA
3. Nancy Sinatra - These Boots Are Made for Walkin'
4. The Byrds - All I Really Want to Do
5. Ray Brown & The Whispers - Pride
6. Johnny O'Keefe - Move Baby Move
7. The Searchers - Needles & Pins
8. The Tremeloes - Suddenly You Love Me
9. Chris Montez - Let's Dance
10. The Kinks - All Day and All of the Night
Last 30 days:
1. Elvis Presley - Are You Lonesome Tonight?
2. Richard Harris - MacArthur Park
3. Chris Montez - Let's Dance
4. The Kinks - All Day and All of the Night
5. Normie Rowe - Shakin All Over
6. Frankie Valli & The Four Seasons - Sherry
7. The Beach Boys - Surfin' USA
8. Nancy Sinatra - These Boots Are Made for Walkin'
9. Dion - Runaround Sue
10. The Foundations - Build Me Up Buttercup
Contacts
Social networks
Share
Comments