Track 9
Shawn Mendes
1606448058
bad guy
Billie Eilish
1606447692
Love On Display
Guy Sebastian
1606447524
Girls Like You (feat. Cardi B)
Maroon 5
1606447304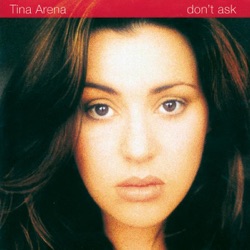 Heaven Help My Heart
Tina Arena
1606446930
Diamonds
Sam Smith
1606446633
Party in the U.S.A.
DJ 大門弥生
1606446435
Two Princes
Spin Doctors
1606446251
Mood (feat. iann dior)
24kgoldn
1606446113
I Took a Pill in Ibiza
Mike Posner
1606445923
View more
KIIS 106.5 FM live
KIIS 1065 (call sign: 2WFM) is a commercial FM radio station based in Sydney, New South Wales, Australia. It is the flagship station of the Australian Radio Network's KIIS Network. KIIS, began life as 2UW on 13 February 1925 on 1125 kHz on the AM band. In 1994 it changed to 106.5 MHz on the FM band and started broadcasting as Mix 106.5. In 2014 Mix 106.5 was replaced by KIIS 1065 due to poor ratings. KIIS 1065 is currently a HOT AC radio station that broadcast on a frequency of 106.5 MHz.
Categories: 
Top 40, Hot AC, Pop Music
Frequencies KIIS 106.5 FM
Sydney: 106.5 FM
View more
Top Songs
Last 7 days:
1. 24kgoldn - Mood (feat. iann dior)
2. Keith Urban - One Too Many
3. Justin Bieber - Holy (feat. Chance the Rapper)
4. Jason Derulo - Take You Dancing
5. Sigala - Lasting Lover
6. Shawn Mendes - Track 9
7. Miley Cyrus - Midnight Sky
8. Joel Corry - Head & Heart (feat. MNEK)
9. Guy Sebastian - Love On Display
10. Sam Smith - Diamonds
Last 30 days:
1. Justin Bieber - Holy (feat. Chance the Rapper)
2. Keith Urban - One Too Many
3. Jason Derulo - Take You Dancing
4. Joel Corry - Head & Heart (feat. MNEK)
5. 24kgoldn - Mood (feat. iann dior)
6. Guy Sebastian - Love On Display
7. 防弾少年団 - Dynamite
8. Miley Cyrus - Midnight Sky
9. Sigala - Lasting Lover
10. Tate McRae - you broke me first
Related Podcasts
Contacts
Website: 
www.kiis1065.com.au/
Address: 3 Byfield Street, North Ryde NSW 2113
Telephone: 13 1065
E-mail: info@kiis1065.com.au
Social networks
Share
Comments
Discover radio stations by genre
Filter radio by location